What's so smart about smart thermostats, anyway? Here's why these little geniuses really do live up to the hype.
Maybe you've heard about smart thermostats like the Google Nest or the Ecobee. But, what is a smart thermostat, anyway?
And why not just stick with your good old programmable thermostat? After all, it still gets the job done, right?
If you've been wondering what all the fuss was about, you've come to the right place.
We're home comfort and efficiency experts, and we're here to help you break down the what, how, and why of these true heating and cooling MVPs.
Like, for starters, did you know smart thermostats can cut your energy use by 10 to 12 percent (1)? It's true—they're so efficient, smart thermostats can end up paying for themselves after just 2 years!
Here's what you'll cover:
What is a smart thermostat?
In short, smart thermostats are awesome little pieces of smart home technology that can help your home feel better, more comfortable, and cut energy waste at the same time.
More specifically, smart thermostats are Wi-Fi-enabled devices that can set your home's temperature automatically. Depending on the smart thermostat, some can even be programmed based on your daily schedule and the weather.
Fun fact: Smart thermostats can cut your energy use by 10 to 12 percent!

Nest independent studies
A smart thermostat can be controlled from any internet gadget, including a smartphone, tablet, or smart speaker.
As time goes by, smart thermostats actually learn your temperature preferences and patterns.
This means that these little geniuses figure out when to raise and lower your home's temperature, and in which rooms, based on your behavior. They know to use less heating and cooling when the house is empty and more when you're home. And it's all automatic. There's no effort or programming required by you.
Here's why that's great: if you're only running your heat or air conditioner when it's needed, you're using a lot less energy to keep your house comfortable. That's good for your bottom line—and the planet.
Smart thermostat functions — Here's what they're experts at
Smart scheduling. Set one or more schedules for your HVAC system. That means you can turn your thermostat off while you sleep or while you're on vacation!
Track your energy use. Smart thermostats use data to track your energy usage. So you get a real-time update on how much energy you save.
Automatically adjust your temperature. You can set your home's temperature through your app—and even have different temperatures in every room if your system is zoned for it. (Mini-split heat pumps can do this!)
Get more control (with movement sensors). Remote sensors let your main thermostat know how each room feels at any given time. So if your bedroom is getting a little warm, the main thermostat can turn it off.
They're remote-controlled. Because they're connected to the internet, you can control smart thermostats directly from an app on your phone no matter where you are. No need to get out of bed and sleepily head down the stairs to change the temperature on summer nights.
Compatibility with other smart devices. Smart thermostats can be safety tools when you sync them to fire listening devices or smart smoke alarms.
Not receiving the Sealed newsletter? You're missing out. Sign up for tips, tricks, and guides to making your home more comfortable and efficient.
How do smart thermostats work?
The main difference between traditional thermostats and smart ones? Wi-Fi. Most smart thermostats work through an app connected to your smartphone or smart device.
Through the app, you can schedule your heat or cooling and adjust the temperature (even when you're not home).
Now, smart thermostats have three parts that keep them running:
The first part is plugged right into your HVAC system, usually through your heating or cooling system.
The second part of your smart thermostat speaks to the first part to make sure it's working properly.
Finally, the third part of your thermostat is the part you'll probably use the most: the app!
The good thing about smart thermostats is if your Wi-Fi goes out, you can still operate your thermostat manually. You just can't use the app till your Wi-Fi is up and running again.
Now let's dig a bit deeper into the steps a smart thermostat takes to work in your home.
If your Wi-Fi goes out, you can still operate your smart thermostat manually.
Here's how your smart thermostat does its job
Your smart thermostat takes your home's temperature. Its antennae speak to your HVAC system and take notes for later.
It listens to your orders via the app to turn your heating and cooling on or off.
Motion sensors detect unique temperatures in every room of your house, even those underserved rooms that tend to get forgotten.
They pay attention to outside weather and adjust accordingly. Sensors help your thermostat regulate here.
Smart thermostats store your home's info and preferences in their system so that over time, they memorize your home's comfort levels!
Why you should install a smart thermostat
Smart thermostats are fast learners. This means these clever guys quickly figure out your home's ideal temperatures, even as specifically as from room to room (depending on how many room sensors you choose to use). The longer you have a smart thermostat, the more intuitive it becomes.
Also, a smart thermostat sensor makes it that much easier to use your heating and cooling less when you're not at home. This doesn't just help cut your energy waste, but it also keeps your home feeling right for your return.
Thanks to the magic of Wi-Fi, you can talk to your smart thermostats no matter where you are in the world (whether you're on a grocery run or on vacation in a different country).
The longer you have a smart thermostat, the more intuitive it becomes.
Does a smart thermostat increase a home's value?
One thing's for sure, smart home tech is on the rise. The smart home market is booming, growing at about 10% every year (2). Now, smart thermostats may be savvy additions to your home, but are they a smart investment?
Well, one study by real estate giant Coldwell Banker found that 81% of home buyers would be more likely to purchase a house if smart home technology was already installed. And a recent study also showed that homes with smart home tech can raise their property value by about 3 to 5 percent.
But let's do the math. Home values rise by about $20 for every dollar saved on annual energy costs (3). And with a new study proving homeowners can use up to 12% less energy on heating and 15% on cooling with smart thermostats, it seems to be settled. They can add value.
And that's a nice bit of padding added to your home's future worth—along with your present-day comfort.
Do smart thermostats save energy?
Yes, smart thermostats can definitely save you energy. Nest, one of the most popular smart thermostats, estimates an average savings of $131 to $145 a year (4). But the longer answer is a bit more tricky.
Energy prices are rising more and more each month. In fact, to have a meaningful drop in energy waste, you have to make sure you're not losing the air you pay to heat and cool because of poor insulation and air leaks.
(Learn more about home insulation and air sealing with our guides.)
So let's get to the bottom of this.
Over half of the average U.S. household's energy goes to heating and cooling (5). And did you know up to 40% of that energy can be lost due to air leaks? (If you want a good explainer of how your home is losing the air you pay to heat and cool, check out the video below.)
The good news? We've serviced thousands of homes—and we've discovered that pairing your smart thermostat with other smart home upgrades (like high-performance insulation, air sealing, and heat pumps) can cut your home's energy waste big time—by up to 50%!
Homes with smart home tech can raise their property value by about 3 to 5 percent.

Consumer Reports
Making the switch: Which one is the best smart home thermostat for you?
Smart thermostats are so much more than just temperature control. These app-enabled savvy gadgets let you schedule heating and cooling, learn your preferences over time, can detect when you're not home, and you can even control them while you're away.
Plus, many smart thermostats work with other apps like Google Assistant, Alexa, Apple HomeKit, and more.
Whether you want to send commands to your thermostat with your voice or use less energy with your app's scheduling feature, the best thermostats offer flexibility to customize your experience.
But which smart thermostat is best for you? With all the options out there, it can be tough to narrow it down. But look no further, we've done the research for you!
In no specific order, here are the best smart thermostats out now:
If you're shopping around, might we recommend the Nest? But not because we have to (they don't pay us to say this!). All smart thermostats are a smart decision, but the Nest is our favorite.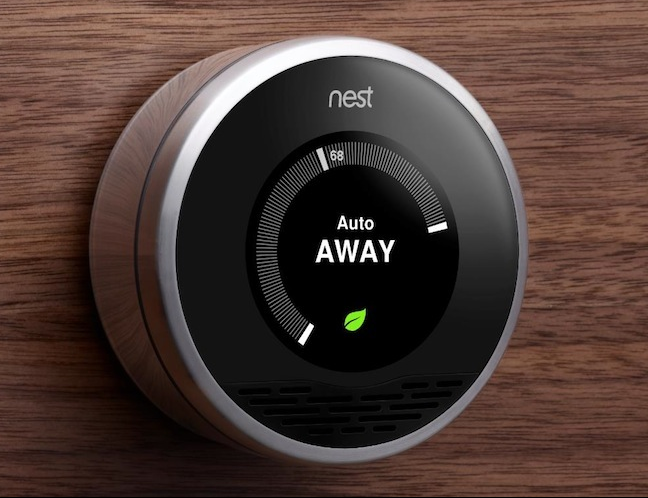 Is the Nest thermostat worth it?
At Sealed, the Nest smart thermostat is the only kind we install. Nest is the OG of smart thermostats. Now in its third version, this Google device is more polished and powerful than ever before.
It's still got the original features, like easy installation, pairing with your Google Home, and learning your behavior over time. But now, Nest thermostats have a sleeker design with an even more intuitive thermostat.
The biggest reason why Nest is better than the rest? The Nest thermostat is by far the most compatible with heat pumps!
What are heat pumps, you ask? They're the most modern, efficient alternative to traditional HVAC systems.
Heat pumps keep your home cool in the summer, but they also keep your home warm in the winter by moving outdoor heat in.
Not only that, but heat pumps make sure that your home's temperature is even instead of relying on one stream of airflow. They dehumidify and filter the air year-round. Plus? They warm and cool a home three times more efficiently than traditional HVAC systems.
The Google Nest thermostat and heat pumps are like peanut butter and jelly—a great team! Nest thermostats pair so easily with heat pumps that they even have a Heat Pump Balance setting.
In need of an HVAC upgrade? See if you qualify for a brand-new energy-efficient heat pump at no upfront cost to you—and get a Nest thermostat, while you're at it!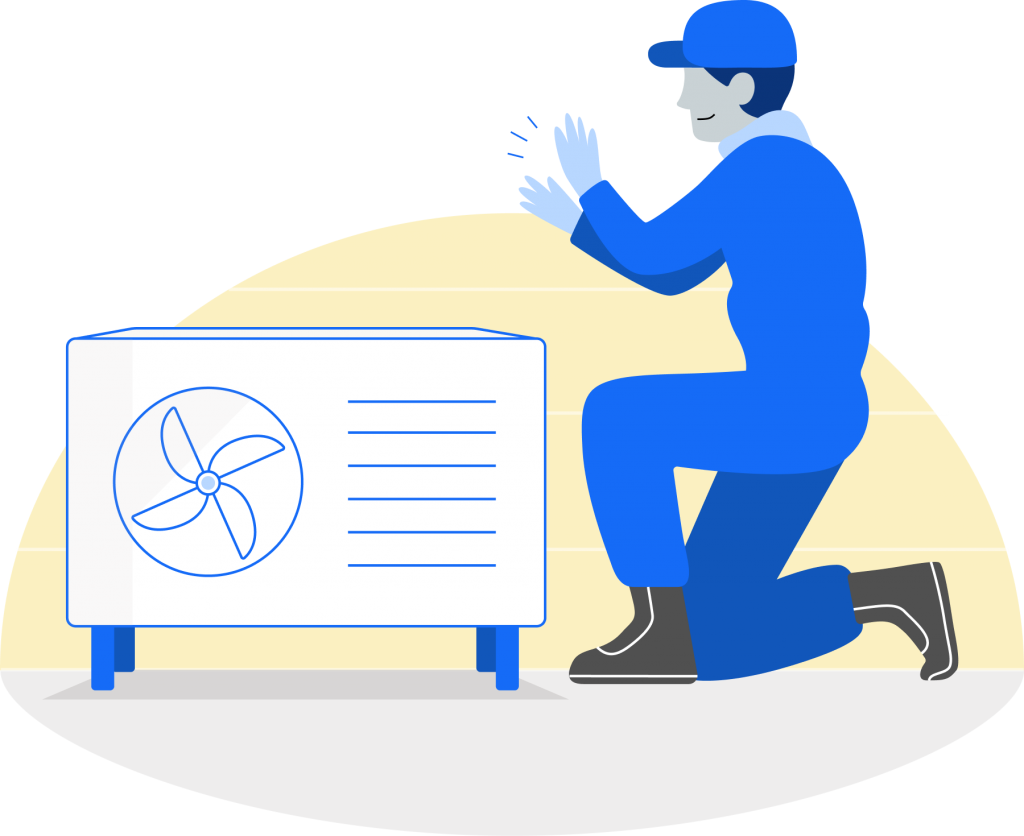 Smart thermostat installation: Here's how to do it
So you've decided to get a smart thermostat? Awesome! But how on earth do you install it? If you're good with wiring, installing a smart thermostat can actually be a pretty simple DIY project.
If you haven't purchased your smart thermostat yet, tap here to skip ahead and learn how you could possibly get rebates for one from your utility—or at no upfront cost with Sealed.
We'll go through each type of installation here, but note: The first step is the same… Turn off your HVAC system.
This is key. Before you remove your old thermostat or get started with any of the other steps of the installation process, make sure you cut off the power to avoid any electrical problems.
Smart Thermostats are installed three main ways. Use the links below to skip ahead to the kind you have:
How to install smart thermostats for remote-controlled ductless HVAC systems
Do you have a ductless HVAC system (sometimes called a mini-split or mini-split AC)? You're in luck! This is easiest of the installations. Let's assume your HVAC is already turned off, so all you need to do now is follow these three easy steps:
Plug it in. Plug your new smart thermostat into an outlet close enough to your mini-split or AC unit that nothing blocks their line of sight.
Connect to Wi-Fi. Use your smart thermostat's app instructions to connect your AC controller to Wi-Fi .
Time to pair. Pair your thermostat with your mini-splits using your Wi-Fi. Match your commands from your remote to the smart thermostat's database. This will give you full control of your HVAC system through your app.
Installing a smart thermostat for HVAC systems controlled by a low-voltage thermostat
Turn Off Your HVAC system. You must do this first. It's a safety rule! You can even take it a step further and turn off the breaker to your thermostat if needed.
Remove the faceplate of your old thermostat. Once you've done this, take a photo of the wiring. You'll need this for later. Some smart thermostats include stickers to help with labeling wires, but not all do.
Heads up: you may need a screwdriver for this part (and something to label with!). First, remove your existing backplate with the screwdriver. Then disconnect your old thermostat's wires and label them as needed.
Install your smart thermostat's backplate. Secure its backplate to the wall with the screws provided in the packaging.
Connect the wiring. Now here's the trickiest part of the process. Luckily, most low-voltage thermostat wiring is colored and labeled. To put each wire in, you may have to push down on a matching tab or tighten a screw.
Finally, time to put on the new faceplate. Line up the connectors and slide the faceplate to secure it. Note: It should click into place.
Connect your thermostat! We've made it to the most fulfilling part of your installation. Connect your thermostat to your Wi-Fi, then pair it to your phone. Once your app is up and running, you should be able to control your thermostat as planned.
Pro tip: Most smart products need a 2.4Ghz Wi-Fi connection to work properly. If this is an issue for you, reach out to your internet provider for help.
How to install a smart thermostat for an electric HVAC system controlled by line voltage thermostats
Assuming your HVAC is turned off, it's time to remove your old faceplate. Remember, turning it off is the number one step, no matter what!
Remove your old backplate. Here, all you need to do is unscrew and ease the old backplate off. Now, snap a photo of your red, black, and/or white wiring.
We're at the craftiest part of your install—the wiring. And line voltage thermostats take a bit more detail. You'll need to make note of the voltage of your existing system and how many heaters your thermostat controls. Of course, you can reference your specific installation guidelines here, as well as the photos you took earlier. If you have trouble, reach out to an HVAC professional for help.
Once you've completed the wiring part of your installation, you can put on your new backplate. Make sure it's lined up nicely with your wiring.
Install your new faceplate. Line up the connectors and slide the faceplate to secure it. Note: It should click into place.
Turn on your power. If you've made it this far, you have peace of mine that your thermostat works. But let's make sure it connects…
Connect your thermostat! Connect your thermostat to your Wi-Fi, then pair it to your phone. Once your app is up and running, you're good to go!
Not good with wiring? Call an HVAC expert to install, or get a smart thermostat upgrade through Sealed.
If you qualify, you can get home comfort and efficiency upgrades homes at no upfront cost.  If your house doesn't save energy during a given month, your payment to Sealed for the work done is $0. Give us a call.
How to get a smart thermostat (and at no upfront cost, too!)
Get a smart thermostat a few different ways.
You can check with your utility for rebates and deals they have on smart thermostats.
You can also buy a smart thermostat the old-fashioned way—at a store or online! Then you can install it yourself and hope you've done everything right.
Or… You may be able to get a smart thermostat—along with other essential home upgrades—installed at no upfront cost to you. (No really, it's possible.)
Here at Sealed, our success is tied to cutting your energy waste, so we go the extra mile to make sure your house is better for your family and the planet.
We don't just set you up with customized smart home technology, air sealing, insulation, and heat pump upgrades. We match you to a contractor, coordinate all the work, and cover the upfront costs so that you can focus on staying comfortable at home.
No need to wait. Get the comfortable home you deserve.
See if your home qualifies.