Find out the best ways to pay for an insulation project—and discover how to get an energy-savings guarantee.
Home insulation upgrades (especially attic insulation upgrades) can be one of the best ways to make your house more comfortable, drastically cut your energy bills, and extend the life of your HVAC.
(Tap here to find out how insulation saves energy.)
But if the question of how to pay for insulation upgrades is stressful…well, we totally get it.
Changing out or adding new home insulation is a major upgrade (and a big financial decision)—and figuring out the finances only adds stress to the situation.
But keep calm. We've got your back.
We're Sealed, and we've installed plenty of insulation upgrades, so we know a thing or two about paying for home insulation—including a few ways to finance insulation that you may not have heard of yet.
Ready to dig in?
Table of contents:
Learn how to make your older home feel new again with powerful home efficiency and comfort tips from the experts at Sealed.
How much do insulation upgrades cost
Insulation upgrades that take a whole-house approach for lasting efficiency and comfort can cost you $15,000 to $20,000 (or more) when completed by an experienced and certified home performance contractor.
Your specific costs for whole-home insulation upgrades will depend on the size of your home, the type of insulation, and how complex the installation process is. (Where you are in the country matters a lot, too!)
That's a huge range, obviously, and the only way to know for sure what you'd pay is to get estimates from all your local insulation professionals (or let Sealed handle the whole project and find you the best contractor).
If you're insulating individual portions of your home one at a time—like your crawl space or attic—rather than taking a whole-house approach, your project costs will be lower. (But your energy savings will be lower, too. And you won't get the same comfort benefits.)
If putting out that kind of money for insulation makes you nervous, you're in good company. Recent polls reveal that a ton of homeowners across the US are putting off necessary upgrades due to the hefty price tag (1).
(Related read: How long does insulation last?)
But whatever the cost turns out to be, don't let sticker shock deter you from undertaking the project—there are tons of ways to make the cost of an upgrade like this more manageable.
Let's take a look at a few.
Homeowners recover up to 84% of the cost of an insulation upgrade at resale.

NAR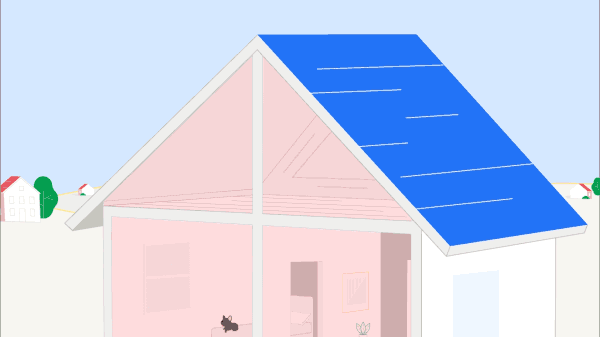 How to finance your insulation upgrade
Securing funds for your insulation upgrade is vital in ensuring you can enjoy an energy-efficient, comfortable home.
Here are several ways you can finance this type of project:
Let's unpack each one.
1. Pay with cash
If you've been saving for your insulation project, great!
Paying cash is a straightforward approach, but it might not be the best choice, especially if you had allocated the money for other needs.
After all, spending cash on insulation upgrades means less funds for that dream vacation, a new car, or a college fund for your little one.
2. Get a loan
Applying for a loan is a viable option when you need to fund your insulation upgrade project.
Here are a few popular loan options:
Personal loan: Various personal loans can help you fund your insulation upgrade even if you have less-than-stellar credit. However, be prepared for a potentially high APR.
Home equity loan: This type of loan is secured by your home's value. They usually offer lower interest rates, but you need to have enough equity in your home to qualify.
FHA Title I loan: These federally-backed loans can be used for home improvements, including insulation upgrades. The maximum loan amount for a single-family home is $25,000.
What about a home equity line of credit (or HELOC)? A HELOC is similar to a home equity loan because it's also borrowed against your house's equity. But the line of credit allows you to borrow multiple times until your line of credit is maxed out (similar to a credit card).
For some, using your house's equity might be worth home insulation upgrades, while other homeowners might not prefer this type of financing.
3. Finance through your insulation contractor
Many insulation contractors offer financing options—or partner with financial providers—to help customers with the cost of the project.
These plans are usually flexible and can be tailored to fit your budget. Remember to take a close look at the terms of your agreement, including interest rates and late payment penalties.

(And be sure the contractor offers some kind of guarantee on the work so you don't end up with a payment for a poorly-done project.)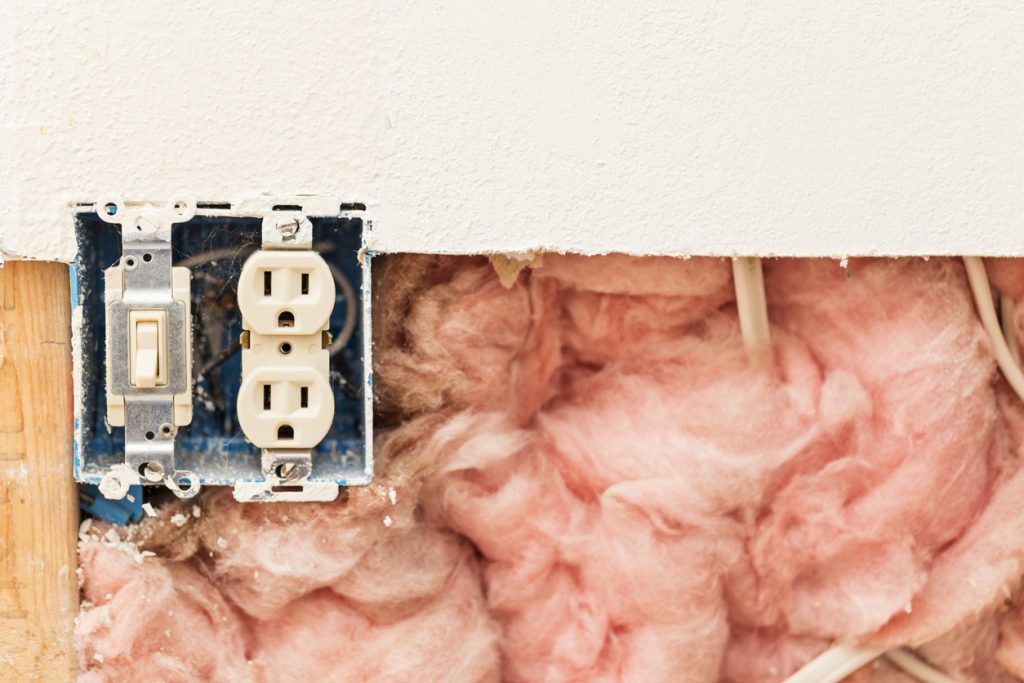 4. Charge it to your credit card
Swiping plastic is easy, for sure. This method might be the quickest solution, but consider the potentially high interest rates which can turn your insulation upgrade into a costly endeavor.
If you opt for this, make sure you have a plan to pay off the debt before it escalates. Credit card debt can get expensive fast!
5. Take advantage of local, state, and national tax incentives and rebates
Can you get help paying for insulating your home? Yep!
Many utilities offer rebates and incentives to homeowners looking to upgrade the insulation in their homes. They understand that weatherization upgrades like new insulation and an efficient HVAC can save energy in the long run, so they're willing to give you a bit of help upfront.
Check with your local utility provider for more information on how to get help paying for insulation in your attic or in other key areas of your house.

Also, thanks to the Inflation Reduction Act, your insulation upgrade could earn you a sizable tax credit. (Learn more about insulation tax credits and incentives here.)
Keep in mind, too, that you won't need to bother chasing down rebates, contractors, and incentives if you…
5. Go with a home insulation program, like Sealed
If a completely stress-free experience sounds good to you, consider joining Sealed, a home insulation program that will:
Solve your home's comfort and efficiency issues (with insulation, air sealing, or even a shiny new super-efficient HVAC system—depending on what you need!)
Handle the whole project from start to finish
Work (and negotiate pricing) with the highest-rated contractors in your area
Find all the eligible rebates and tax incentives that apply
Refund you money if you don't save energy on qualifying projects
Sealed did a great job with insulating my home. The drafts are gone which makes the house more comfortable and warmer.

John B., Sealed customer
More to the point: With Sealed, you have the freedom to select a payment method that suits your budget (including the option of $0 upfront cost!).
And with our energy-savings guarantee, your insulation upgrade is guaranteed to save you energy, or we'll make it right.
What makes an insulation upgrade through Sealed unique?
Hassle-free
From start to finish, Sealed manages your entire upgrade project. We handle all contractors, ensuring they deliver quality work—while you sit back and relax.
Accountability
We're so confident in the efficiency of our insulation upgrades that if your energy use doesn't decrease on qualifying projects, we'll take the hit. Not you.
With Sealed's energy-savings guarantee, your insulation upgrade is guaranteed to save you energy, or we'll make it right.
Results
Experience a home that's comfortable all year round. Our team will install top-tier, custom insulation upgrades that will drastically improve your home's energy efficiency and comfort levels.
Financial flexibility
Choose a payment plan that works for you. Whether you prefer to pay with cash or credit card, or take advantage of one of our transparent financing options, we provide the resources you need.
To put it simply: If you want an energy-efficient home with quality insulation—without straining your finances—Sealed is your solution.
All of my interactions with Sealed were professional and informative. They walked me through the process, scheduled an on-site visit with the contractor, and coordinated the process of removing the inefficient, old insulation and installing the new…. An overall great company.

William K., Sealed customer