Featuring scenic views of Sturgeon Pool and the Wallkill River, Charles and Laura Carini's Rifton, NY, home had long captured their imaginations. "The house used to belong to our kids' school teacher," says Charles. "I always thought it was great." So when the house became available a few years ago, the Carinis made their move.
Built in 1955, the Carinis' new home came with all the charms—and challenges—typical of older houses. "The house was drafty," says Charles, "and we had to have the furnace cooking all the time to keep it warm. We were spending a lot on heating and still had to wear sweaters around the house."
An email from Central Hudson Utilities gave the Carinis an answer to their problems: Sealed.
"I talked to Sealed and felt totally at ease," says Charles. "It wasn't a pushy conversation. We worked out a plan, and they sent a terrific local contractor, Bill McKnight, to work on the house."
Bill and his team at Energy Conservation Specialists added sealing to the foundation joists and new insulation to the attic. Aiming to reduce unwanted airflow by 25%, the upgrades resulted in a reduction of almost 40%.
The comfort level is 100% better and I do believe the fuel usage is decreased dramatically.

Charles Carini
The added insulation also provided a surprising benefit: less noise in the house. "The insulation is a sound barrier," says Charles. "It's made the acoustics in the house much more enjoyable."
The insulation is a sound barrier, it's made the acoustics in the house much more enjoyable.

Charles Carini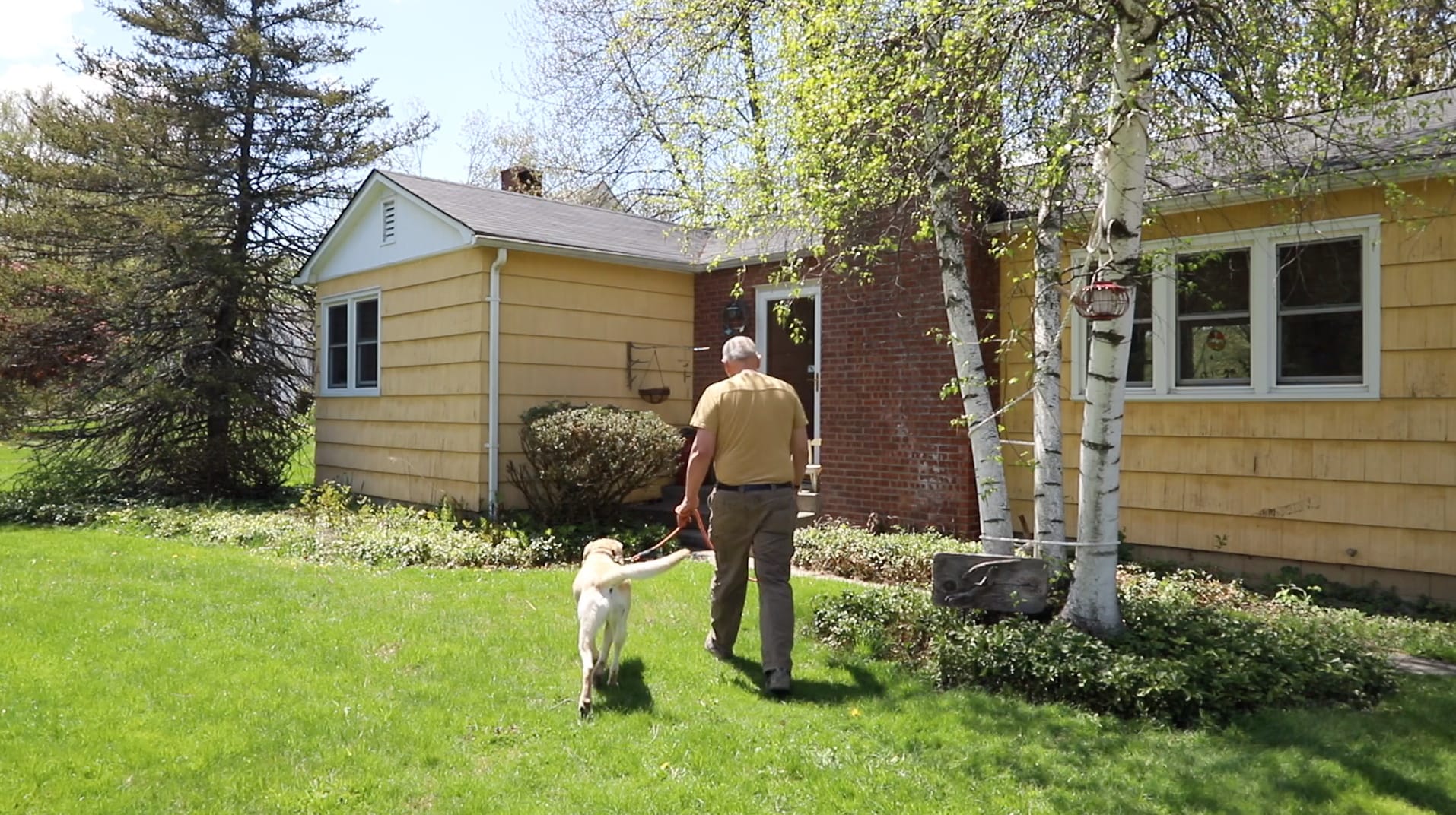 Charles and Laura aren't done working on their home, but they say that the Sealed payment program is helping them do more. "There are a lot of things we'd still like to do with the house," Charles adds. "I like that Sealed didn't require any upfront expenses. It meant that we could get this work done, and still have the budget to tackle other projects."