5 ways to pay for your energy-efficient AC replacement—and one new option you may have never heard of before.
Facing an AC upgrade and unsure about how to foot the bill? We get it—an air conditioner replacement upgrade is a hefty expense, and learning that you need a new one ASAP can be a stressful moment.
But don't worry—we're here to help.
As HVAC enthusiasts, we're going to walk you through your AC payment options, including a few you may not have heard of.
(Want new AC for no upfront cost? Here's where to look.)
Basically, if you're worried about how to pay for your AC replacement—well, we've got you covered. Let's dive in.
Table of contents:
How much does it cost to replace an AC unit?
To kick things off, let's talk about the most recent AC cost replacement numbers.
The average cost of replacing a conventional central AC unit can be up to $8,000, depending on your home size, the brand of the unit, and the complexity of the project (1). And that's for the air conditioning system alone—that doesn't include the costs for any ductwork repairs, a new heating system, or work to seal any air leaks or insulate (if needed).
If you're cringing, you're not alone. Recent surveys show that lots of homeowners in the US are delaying necessary upgrades because of cost (2).
Luckily, there's a good chance that you may not need to delay, because there are more ways to pay for an AC upgrade than you might think.
Get the best tips and problem-solving guides for the most comfortable, efficient home no matter the weather.
How to pay for an air conditioning replacement
You can cover the cost of a new AC replacement a few different ways, but tap here to skip ahead to the best way to pay for a new AC unit (in our expert opinion, anyway!).
Let's look at each one below.
1. Paying with cash
We had to acknowledge this approach. It's undeniably the simplest—if you've got the money—but perhaps not the most appealing.
It's an especially unappealing option if you were planning to spend that money elsewhere… you know, like a much-needed vacation, a kitchen remodel, daycare expenses, or building a life-size replica of the USS Enterprise from Star Trek in your garage.
(Related read: How long do AC units last?.)
2. Opting for a loan
Loans come in many different forms, including a few you may not have considered. Here are some of the most common ways to borrow money for a new AC:
Personal loan:

Numerous personal loan options are available for those who urgently need funds for an HVAC replacement. If you have superior credit, you're likely to negotiate a favorable rate. However, if your credit rating isn't up to par, be prepared to face an APR as high as 36%.


Home equity loan:

Home equity loans typically offer lower interest rates. Remember, though, that these loans are secured against your home's value. So you'll need to be comfortable with this arrangement and have sufficient equity to qualify.


FHA Title I loan:

These government-backed loans can be spent on anything that "substantially protects or improves the basic livability or utility" of your home, as stated by the Department of Housing and Urban Development (3). HVAC replacements are absolutely included! It's important to note that the maximum loan amount for a single-family home is $25,000.
3. Financing through your contractor
Some contractors provide payment plans that allow you to pay for your AC replacement over time.
Before finalizing the paperwork, though, make sure to thoroughly scrutinize it. Trust us, it'll be worth it to ensure you're getting the best financial deal. And you want to be 100% sure you have protections on the work done.
4. Charging the upgrades to a credit card
Credit cards are the go-to solution for many in an emergency. However, this strategy can be pretty costly if the credit card carries a high interest rate.
If you decide on this method, choose your card wisely. And definitely have a plan in place to clear the debt before it spirals out of control.
5. Participating in an HVAC upgrade program
Last—but absolutely not least—consider enrolling in an HVAC upgrade program like Sealed.
How does the Sealed program work?
If you go through Sealed for your new air conditioning system, you'll have zero upfront cost (if you choose!) and then pay for the upgrade over time, similar to a loan.
But the Sealed payment program is different from a loan in several key ways:
Zero stress
Sealed will handle your entire upgrade project from start to finish, ensuring you have everything you need (like air sealing and insulation upgrades) to make your home feel incredible. We'll hire all the contractors and supervise the work. (It's fantastic!)
We work with the best of the best contractors and installers in your area—and for a good reason.
Accountability
We have to cut energy waste in your home, or we take the hit. So it's in our best interest to help you cut as much energy waste as possible. Sealed shoulders the risk so you don't have to. We're so confident in our energy performance methodology, we offer a money-back guarantee.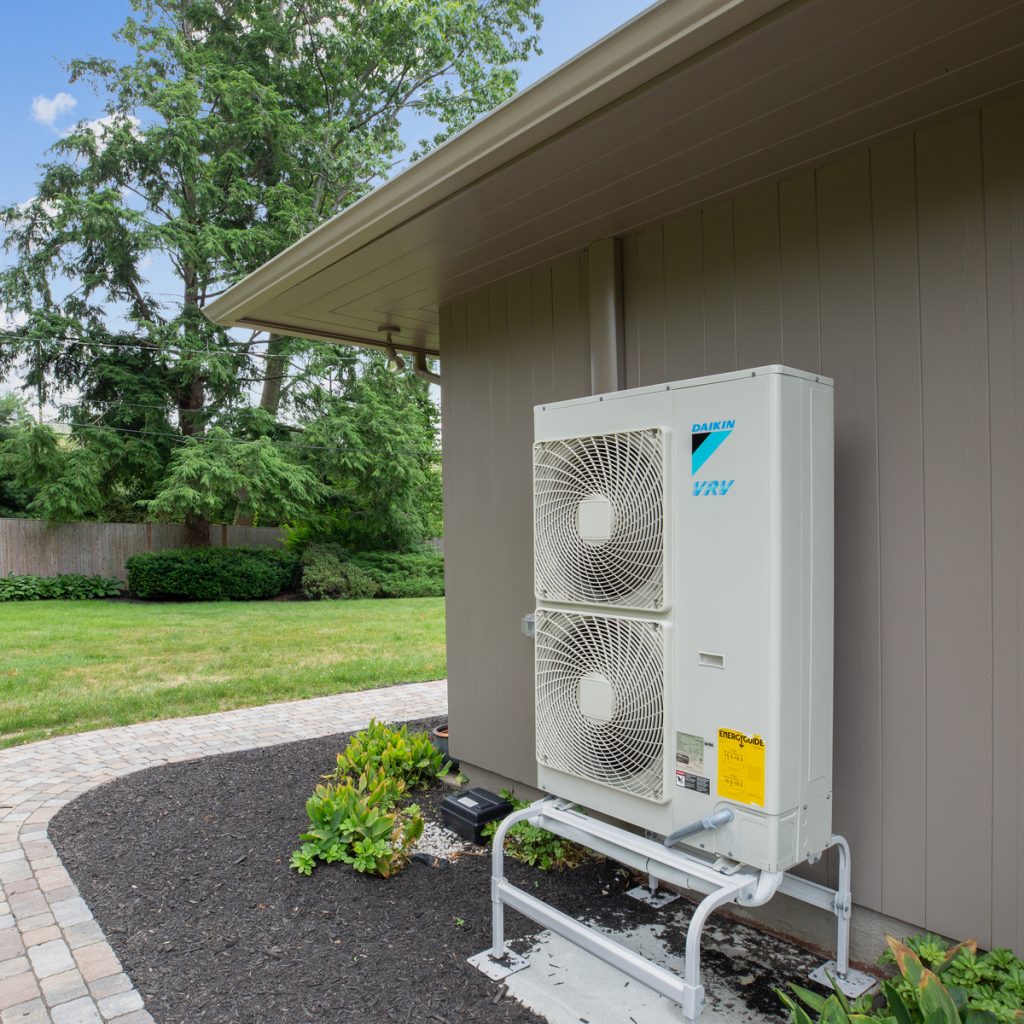 Sealed did a great job of explaining the process to me and oversaw the actual work through completion….

Paul P., Sealed customer
Results
You'll receive the highest quality HVAC available. We'll install top-tier HVAC equipment, including a modern air-source heat pump that can cool and heat your home.
It's a genuine life upgrade. (There's a lot to discuss about heat pumps, honestly. Click here to learn more about why whole-home heat pumps are the best in the business—or watch the quick video below.)
"Every step of the way, Sealed's advisor went above and beyond to make sure our needs were addressed and explained their program…. I wouldn't hesitate to recommend Sealed for HVAC and insulation upgrades." —Matt R., Sealed customer
In a nutshell: If you're someone who wants your AC issue resolved by professionals—without a huge upfront cost—Sealed might be a great fit for you.
(Want to find out? Click here to schedule a free consultation and a Sealed energy expert will be in touch.)
Get a new AC installed—for no upfront cost
If you're fed up with your AC problems, think about letting Sealed take the reins.
Fill out our quick questionnaire to see if your house qualifies for home comfort and energy upgrades at no upfront cost.