Noticing uneven temperatures at home?
Get the latest HVAC, insulation, and smart tech from Sealed with no hassles or upfront costs.
You could be eligible for insulation, HVAC, and smart tech upgrades.
Take the 2-minute quiz to see if you qualify!
Get the upfront costs covered for insulation and more with Sealed
For millions of homes today, uneven temperatures, unhealthy air flow, and inefficient energy use are just another part of everyday living. But it doesn't have to be this way.
Central Hudson is partnering with Sealed to get you professionally-installed insulation and smart home technology that balances temperatures all year.
The energy (and money) you save covers the cost!
Unlock the value hidden in your home
Just like a leaky faucet can lose water, a drafty house can lose energy—and money! Your home could be losing up to 30% of your heated and cooled air. With Sealed you can make your house more comfortable and energy-efficient, and use the money you save on energy to pay for the work.
Could your home be safer and more comfortable?
Do you have...
You may need...

Drafty rooms?

Does cold air rush in during winter and is the AC always running in the summer?

Air Sealing

We'll close the gaps that cause drafts in the winter and stuffy rooms in the summer.

Hot + Cold Spots?

Is it hotter upstairs? Is one end of the house colder than the other?

Updated Insulation

Insulation keeps home temperatures even. You'll stay cozy all year-round.

Out-of-Date HVAC?

If your old furnace or heater have gotten tired, or noisier, it may be time to make a change.

New Heat Pump

Get consistent fresh air and even temperatures while using 1/3 of the energy to heat and cool your home.
Here's how Sealed works
A Sealed-certified contractor upgrades your home with insulation, air sealing, and smart home technology. Plus, we cover the costs upfront.
After the work is done, your upgraded home runs with less energy, lowering your bill. The difference in cost between your old bill and your new bill pays for the work over time.
Your energy
bill today
Sealed finds wasted
energy spending
Sealed covers the
cost of your upgrades
Energy savings
pay back Sealed
You get:
A house that's green, comfortable, healthy, and safe.
You pay:
The same as before! With Sealed, the money saved to heat and cool your improved house covers the cost of the upgrades.
See if you qualify
Take the quiz
Answer a few quick questions and we'll determine if Sealed is right for you.
Talk to Sealed
With just a few calls, we can design a custom plan for your home. We'll also match you with an outstanding local contractor to do the job.
Verification and installation
Before work starts, your contractor will visit to make sure the plan is right. Once everything's confirmed, work can begin. Installs typically take a day or two.
Only pay if the work...works
If you save energy after the work is done, those savings pay for the work. And if you don't save energy? It's on us.
Sealed is an investment in your home...
Planning upgrades from a safe distance.

I liked that Sealed would insulate and air seal my home," says Scott. "And I liked even more that they said they would cover my upfront costs.

If I don't have to spend any extra money to get a huge improvement to my home, it's just a no brainer at that point.

Scott R., Fishkill, NY
...and a gift to our planet.
Your home upgrade could be the equivelant of:
6
cars off the road
1000+
recycled bags of trash
35
acres of forest preserved
Why upgrade your home?
Live safer and more comfortable
Put the space heaters away for good. Sealed upgrades will keep you warm in the winter and cool in the summer, and balance the temperatures in every room.
Unlock the full value of your home.
When you go to sell, tell prospective buyers your home has been fully upgraded with the latest energy efficiency technology.
Improve your indoor air quality
You'll breathe easier with proper ventilation of moisture, dust, and other allergens.
Reduce your carbon footprint.
Buildings account for 40% of greenhouse gases. With Sealed upgrades, you can help protect the environment and reverse climate change.
Making houses feel better
Take an inside look at how Sealed makes houses more comfortable and efficient.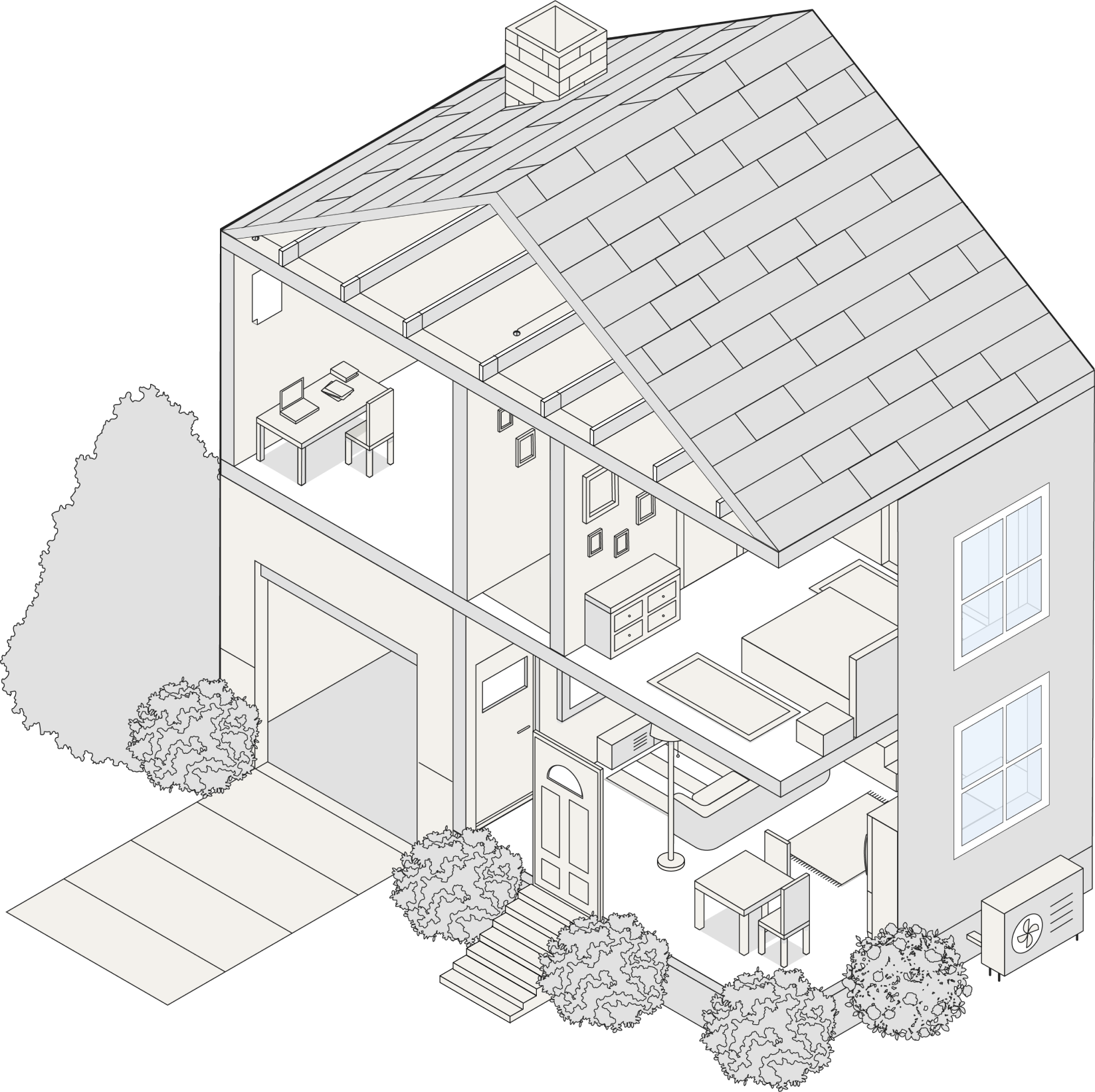 * For qualified customers. You must own and live in a single-family home heated with oil, propane, or natural gas in order to qualify. Amount of funding available may vary depending on a number of factors, including the age, style, and size of your home, as well as your past energy usage. Sealed is a financing program operated by an independent company. By participating in Sealed, homeowners repay the Sealed financial contribution over a set period of time, using money that would have been wasted on energy bills if the home upgrades were not installed.
© Copyright Sealed Inc. 2023. All rights reserved.